Kuul Media Are The Official Uk & Ireland Distributor For Xsarius
Contact Us For Trade Prices 0208 004 0331
Xsarius Q2 4K UHD 2GB Ram 16GB Storage IPTV Android 7.1 Media Player
The Q2 from Xsarius is a new 4K UHD OTT media set-top box that is controlled by OS Android 7.1. Experience sublime image and sound quality for all your favourite apps, films, series and TV channels. Dream TV, Premium TV, YouTube, Google Play Store, Netflix and many other apps are installed as standard. The beautiful GUI interface is clear and easily laid out. This makes it very user-friendly for users. The Q2 is equipped with a built-in Dual band Wi-Fi antenna, which works on 2.5G or 5G. Thanks to the advanced video card, the image quality is incredibly sharp with HDR and 4K@60 fps. Watch your favourite movie in smooth lines. The receiver has an RCU with learning function, making watching TV even easier!
The Xsarius Q2 offers their own applications called Dream TV and Premium TV for IPTV OTT.
Key Features
The Q2 has a built-in Wi-Fi antenna, which works on 2.4Ghz and 5G. Thanks to the advanced video card, the image quality is incredibly sharp with HDR and 4K@60 FPS. Watch your favourite movie in smooth lines. The receiver has an RCU with learning function, making watching TV even easier!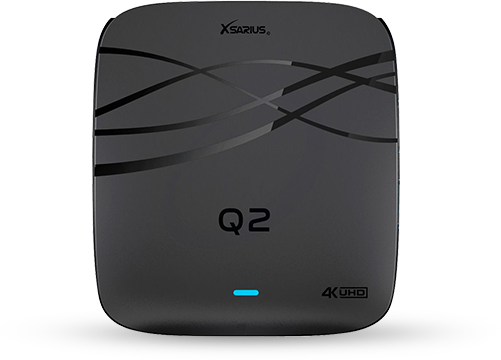 Based on Android™ 7.1 Nougat
Xsarius Premium TV App for Live TV | VOD | TV Series
Xsarius Dream TV Emu Stalker
Dual Band WiFi 2.4 GHz Band& 5G
H.265 HEV MP-10@L5.1 up to 4Kx2K @ 60fps
With NewRemote Control Design
2GB RAM
16GB Storage
External Storage MicroSD Card Up To 128GB
Home Launcher Screen
Xsarius designed the home screen to be modern and clean to make the interface pleasant to the eye. The navigation is very straight forward to operate and you can add your favourite apps to the home screen. Features include Date, Time, Network connectivity, settings and much more.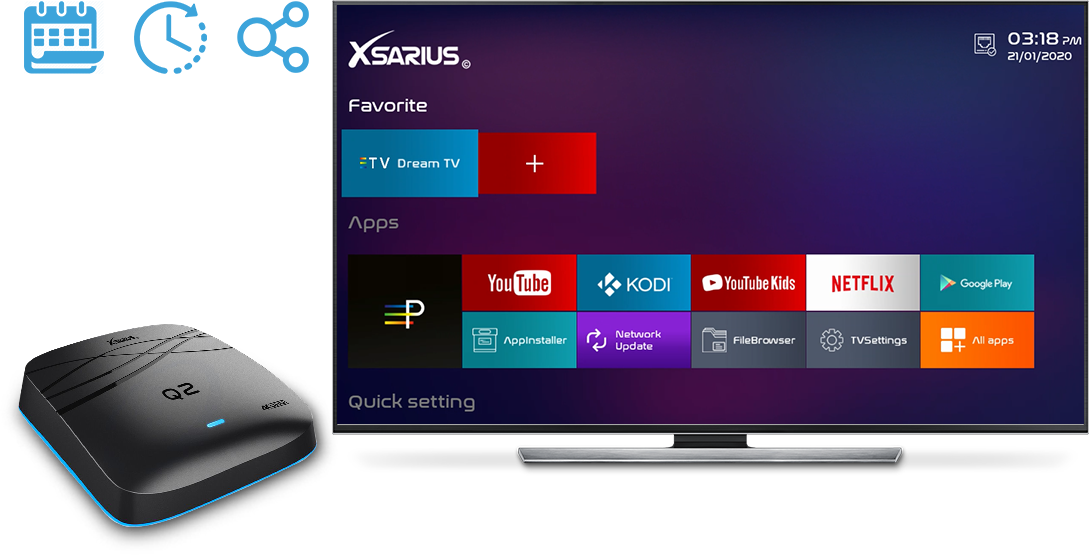 Premium TV
Designed by Xsarius, the Premium TV app has a contemporary IPTV interface with clean lines and offers the option to select your favourite channels and categories and have them grouped to the customer liking. In addition, PremiumTV offers Recording function, Catch Up, EPG, VOD, TV series and Radio.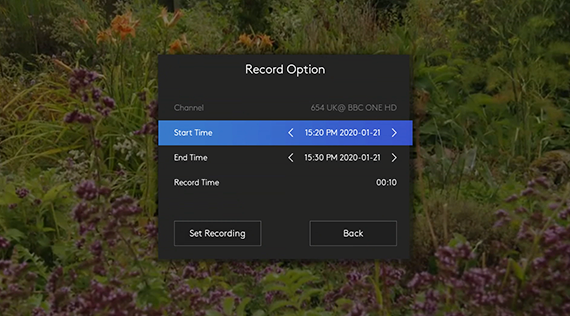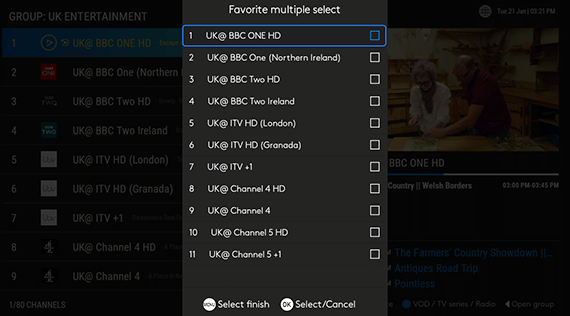 Hardware
The Q2 new housing design shows off a matt black top housing with engraved high gloss wave lines. Also noticeable is the Xsarius branding and LED indicator to inform you of the Q2 status, whether the device is on standby, powered down or no power.

The rear of the Q2 offers inputs such as Optical S/PDIF, AV, HDMI 2.0a, Ethernet LAN and DC Power. The right side of the device offers 2 USB 2.0 inputs and a Micro SD Card option to allow you to access your personal storage such as photos and recordings.

Remote Control
The Xsarius Q2 remote control has been redesigned to offer
quick functionally to access your favourite content. The remote,
includes EPG Guide, Information, Audio, Subtitle, Netflix,
Favourite Apps, Recording and many more keys. The robust
design of the remote fits nicely in the palms of your hand.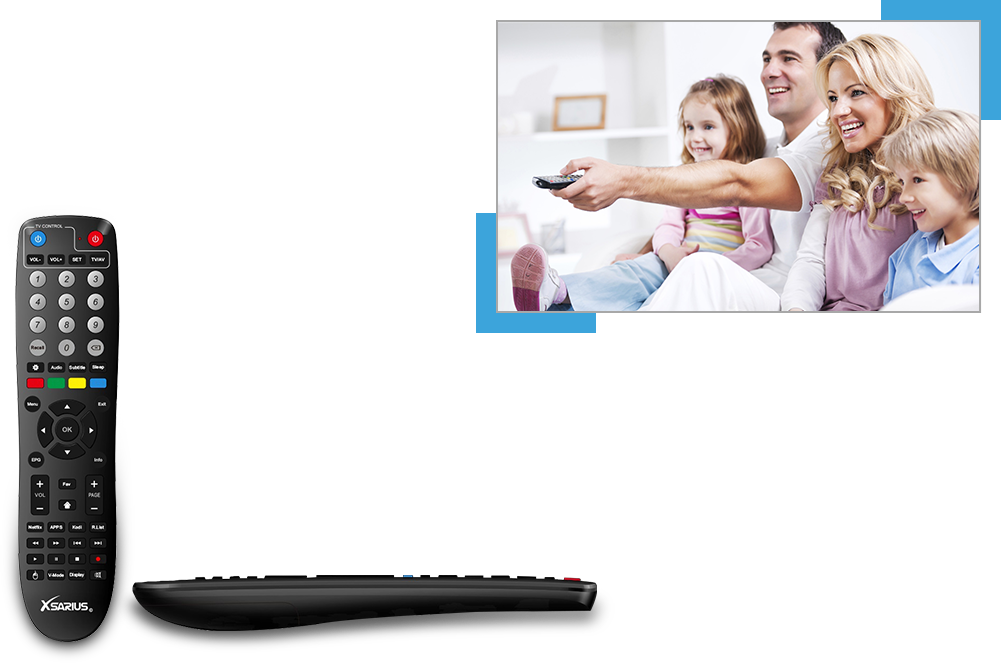 The Q2 4K Ultra HD Resolution
The widely known chipset, Amlogic S905X is incorporated inside the Xsarius Q2 IPTV box, Enjoy rich content in ultra-high-resolution and smooth 4K resolution up to 60 frames per second with 3840 x 2160 pixels. The Xsarius Q2 IPTV client also supports both HDR10 and HLG. The Xsarius Q2 decodes your content in the HEVC / H.265 standard, which conserves your bandwidth. Standards such as The Xsarius Q2 supports H.264 or AVS and VP9 as well as almost all video, audio and image formats.
Specifications
CPU Amlogic S905X
Quad core ARM Cortex-A53 CPU up to 2GHz (DVFS)
Penta-core ARM Mali-450 GPU up to 750MHz+ (DVFS), OpenGL ES 1.1/2.0 andOpenVG 1.1 support.
OS: Android 7.1
Supported Multi-Language Menu
Supported WiFi, 2.4G Mouse and Keyboard
WiFi: Build in dual-band WiFi module (2.4G, 5G)
Supported 10M/100M Ethernet
H.265 HEV MP-10@L5.1 up to 4Kx2K@60fps
Multipli language and multiple format, and sub-title video support
Supports HDR10 and HLG HDR processing
Supports camera input as YUV422, RGB656, 16bit RGB of JPEG
DLNA, Miracast en DRM Support
Bluetooth
Dolby and DTS support
Thousand of apps supported
Audio
MP3, AAC, WMA, RM, FLAC, OGG and programmable with 7.1/5.1 down mixing
I2S audio interface supporting 2-channel input and 8-channel (7.1) output
Built-in serial digital audio SPDIF/IEC958 output and PCM input/output
Built-in stereo audio DAC
Stereo digital microphone PDM input
Supports concurrent dual audio sterk chalet output with combination of analog+PCM or I2X+PCM
Audio output: HDMI, Left and Right outut, SPDIF
Sampling Frequency: 32, 44.1, 48KHz
Audio Output Frequency: 20HZ!20KHz
Memory
Internal Memory: 16GB
RAM Memory: 2GB
video
VP9 Profule-2 up to 4Kx2K@60fps
H.265 HEVC MP-10@L5.1 up to 4Kx4K@60fps
H.264 AVC HP@L5.1 up to 4Kx2K@30dps
H.264 MVC up to 1080P@60fps
MPEG-4 APS@L5 up to 1080P@60fps (ISO-14496)
WMV/VC-1 SP/MP/AP up to 1080P@60fps
AVS-P16(AVS+)/AVS-P2 jIZhun Profile up to 1080P@60fps
MPEG-2 MP/H: up to 1080P@60fps
MPEG-1 MP/HL up to 1080P@60fps
RealVideo 8/9/10 up to 1080P@60fps
WebM up to VGA
Multipli language and multiple format sub-title video support
MJPEG and JPEG unlimited pixel resolution decoding (ISO-IEC-10918)
Supports JPEG thumbnail, scaling, rotation and transition effects
Supports *.mkv, *.wmv, *.mpg, *.dat, *.avi, *.mov, *.iso, *.mp4, *.rm and *.jpg file formats.
Built-in HDMI 2.0 transmitter including both controller and PHY with CEC, HDR and HDCP 2.2, 4Kx2K@60 max resolution output
CVBS 480i/576i standard definition output
Supports all standard SD/HD/FHD video output formats: 480i/p, 576i/p, 720p, 1080i/p and 4Kx2K
Supports mkv, wmv, mpg, mpeg, dat, avi, mov, iso, mp4, rm, jpg file formats
Side Panel
2 x USB 2.0 Ports
TF Card
Rear Panel
DC POWER
RJ45
HDMI output
SPDIF
Mini-AV
Android OperatiNG System
Android OS 7.1
Adobe Flash player 11.1
Support File Browser
Support Google search, Web browser and Email
Support varios numbers of popular applications and games
Software upgrade through USB or Ethernet
What's in the Box
Xsarius Q2 4K Android IPTV Media Player
HDMI cable
Remote control
AAA batteries X2
2 Pin Power Adapter (UK & Ireland customer will also receive a free Euro to UK Converter Plug)
Quick Start Guide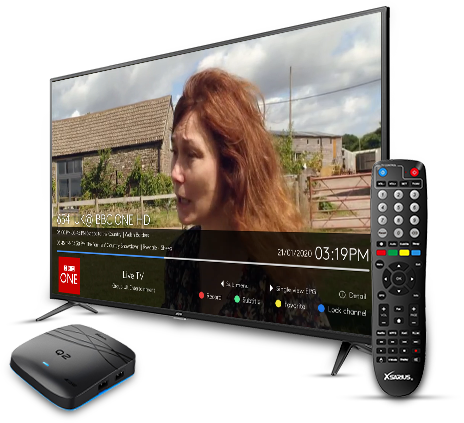 Note
Features listed here may require additional and/or periodic firmware updates. We are not responsible for third party firmware and features, addons, patches or third-party services and the availability of such services on this receiver (such as YouTube, etc.). Your warranty covers receiver hardware only and is not extended to software updates or setup, we may however extend this at our discretion to offer support for FTA (free to air) reception where the service provider permits connection to their network.